Print this page
Venice: A 18th-Century Experience, Walking Tour Featured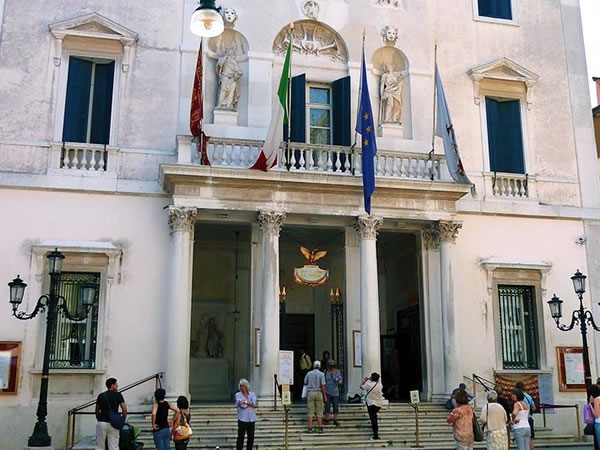 Venice is one of the most beautiful city in the world and if you decide to enjoy a "18-th century" Venetian experience, this is the perfect tour for you!

Scheduling: daily
Duration: 3 hours
Starting time: 09:00-11:00-13-00-15:00
Meeting point: your tourist guide will meet customer at the hotel.
Itinerary:

The most attractive corners of Venice will be visited choosing this tour.
Time seems to have been stopped. Your first stop is San Barnaba square, where the impoverished Venetian patricians lived.
After it, Cà Rezzonico Museum is a must-do stop, being one of the most splendid Baroque palace in Venice. It houses high quality frescoes and paintings (there are two Iacopo Tintoretto's works, too).
You will leave it and will reach San Sebastiano Church, a 16th-century one where the artist Veronese painted a lot of part of it. You will enjoy seeing one the most beautiful and colourful interior of a Church.
In order to reach Santo Stefano square, you will cross the famous wooden Accademia Bridge. Crossing it, your guide will bring you to Santo Stefano square, also called Francesco Morosini Square, the doge who lived there after the 17th century. Many open-air cafes are located there, so it could be a good occasion to have a drink!
Close to it, there is San Maurizio Square, where one of the oldest churches is located. Any mess is not celebrated, but it houses a musician museum. Going through San Angelo you can notice the clocktower of Santo Stefano Church. It is the most sloping one in Venice! Passing by some special places like La Fenice Theater (the Phoenix theather), you will see one of the most fashinating theatre of the world. It is one oft he most famous opera house in Europe.
A qualified guide will escort you through St. Mark's Square (you will see St Mark Basilica, Bell Tower Doge's Palace) reaching Santa Maria della Pietà Church, built from 1745 to 1760 and designed by Giorgio Massari. Its façade was never completed.


Languages: Italian, English, French, Spanish, German
Note: comfortable shoes are suggested.
All tours can be modified according to client's preferences and needs.

Book Now!